There seems to be an internal struggle in the marketing world over whether a company should use traditional offline marketing strategies given the prevalence of online marketing in the digital age. An unfortunate result of the struggle is the misconception that offline marketing no longer has a place in the modern world. Yet nothing could be further from the truth. Offline marketing still has a lot of potential that can be powerful by itself or be merged with online marketing for positive results.
Yes, it is entirely possible to merge offline and online marketing in creative ways that help achieve marketing goals. But doing so requires a fundamental understanding of how offline marketing works. That understanding is something we have lost due to the strong emphasis on the dot-com side of things.
A general overview of Internet marketing suggests that reaching customers online is the better option when marketers are looking for interactivity and a means of targeting specific groups of customers. But offline marketing tends to be a better tool for getting a message in tangible form directly into the hands of customers.
Below are nine different ways to merge offline and online marketing for positive results:
1. Use QR Codes to Promote Your Store
QR codes represent the second generation of barcode technology. The advantage of QR codes is that they are multidimensional in that they can contain both alpha and numeric information for a virtually endless combination of possibilities.
In an attempt to merge the digital with the traditional, a shopping mall in Singapore used 'walking' QR code mascotsto promote one of their annual sales. Customers who used their smartphones to scan the codes were rewarded with chances to win different prizes and to instantly 'like' the mall's Facebook page.
2. Including Web Addresses in Traditional Advertising
Advertising continues to be one of the strongest offline marketing methods around. Television ads can be merged with online marketing by including a web address that is clearly visible while ads are running. The same could be done on broachers, flyers, billboards, Brand goodies, etc. Not just the traditional, the brands could also leverage text messages, social networking profiles, and various mobile applications to promote their web addresses. Customers may not pay attention to all the details of the TV ad, but they are likely to visit a web page if they are interested in the products or services being offered.
3. Inviting Customers to Pay a Visit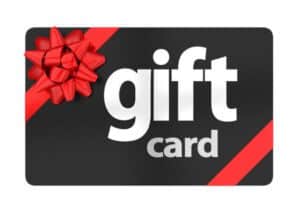 Not all merging between offline and online marketing is designed to drive customers to a website. Sometimes it's the other way around. Consider the business enterprise that does not offer online sales at all. They can still use online marketing to invite customers to visit a brick-and-mortar location. Website landing pages with special offers can enrich those invitations by offering discounts or small gifts for visiting. Car dealerships do this sort of thing all the time.
4. Cloud Combining
The rising integration of internet into every field has widened the boundaries of marketing to a level beyond. Digital marketing has indubitably become one of the top choices of the marketers, but the cloud is also emerging as a next big player in the game. Marketers are connecting cloud to traditional offline marketing practices in multiple ways, for instance, ads are being displayed on billboards that interact with the smartphones. Through these billboards, the brands send their messages directly to the smartphones of the viewers.
5. Embrace Click and Collect
One of the more recently evolving trends that merge offline and online marketing is what is known as 'click and collect'. Under this retail model, customers purchase products online and then travel to a local brick-and-mortar location to pick up their items rather than waiting for shipping. This is a growing tactic among department stores and other big-box retailers. Click and collect can be marketed both online and off through targeted advertisements.
6. Analyse Customer Feedback
Merging offline and online marketing goes beyond just coming up with creative ways to get the attention of customers. Successful businesses also analyse customer feedback to find out what is working and what is not. One example is surveying customers to find out what their preferred buying channels are, and then targeting sales and marketing efforts accordingly. Surveys can be conducted online, in person, or both.
7. Invite Customers to Post Online Reviews
A very popular strategy for companies in the hospitality sector is to encourage their customers to post online reviews detailing their experiences. Some retail businesses, like supermarkets, for example, are finding similar value in these kinds of interactions. Asking customers to post online reviews at the conclusion of their transaction takes advantage of the positive impressions the customer hopefully has.
8. Use Sales Letters to Encourage Online Searches
Although sales letters are not as commonplace as they once were, they are still effective marketing tools in the right situation. As long as a company is making the effort to produce and send out sales letters, they might just as well include a statement or a graphic that encourages potential customers to search for them online. Another option is to encourage them to search a company catalogue or database.
9. Encourage Social Media Interaction
Printed flyers and brochures are a great tool for encouraging customers to connect with a company through social media. Local tourist organisations and tour companies use this strategy very effectively. Just seeing an icon for Facebook, Twitter or YouTube on a printed brochure instantly plants that social media  marketing seed in the customer's mind.
On the other hand, marketers are driving traffic to their websites by inspiring people to use hashtags by rigorously including them in traditional advertisements.
Also, activities like arranging social networking polls, or contests are further fuelling the amalgamation of offline and online marketing.
Offline and online marketing can merge to create positive results. In fact, they are merging in the modern marketing world whether companies are aware of it or not. Getting on board now puts a company ahead of the game when competing against others that are not merging multiple marketing strategies.